Semiautomatic Loading Tube Laser Cutting Machine T-E
Semiautomatic Loading Tube Laser Cutting Machine T-E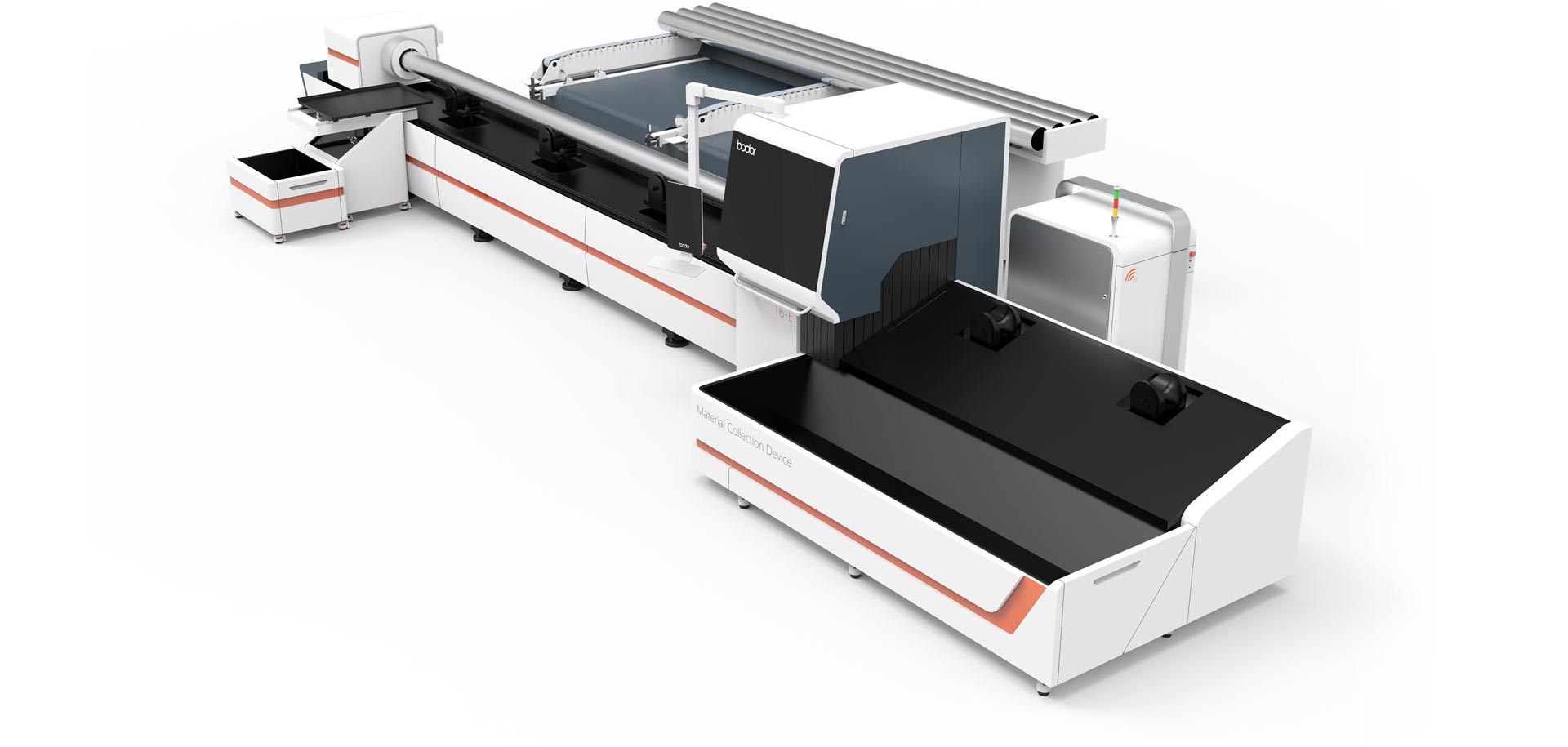 Simplified automatic operation
Fiber laser tube cutting machine T-E model, designed with simplified automatic loading feature, has a max positioning precision of 0.05mm, re-positioning precision of 0.03mm, presenting a high performance-price ratio.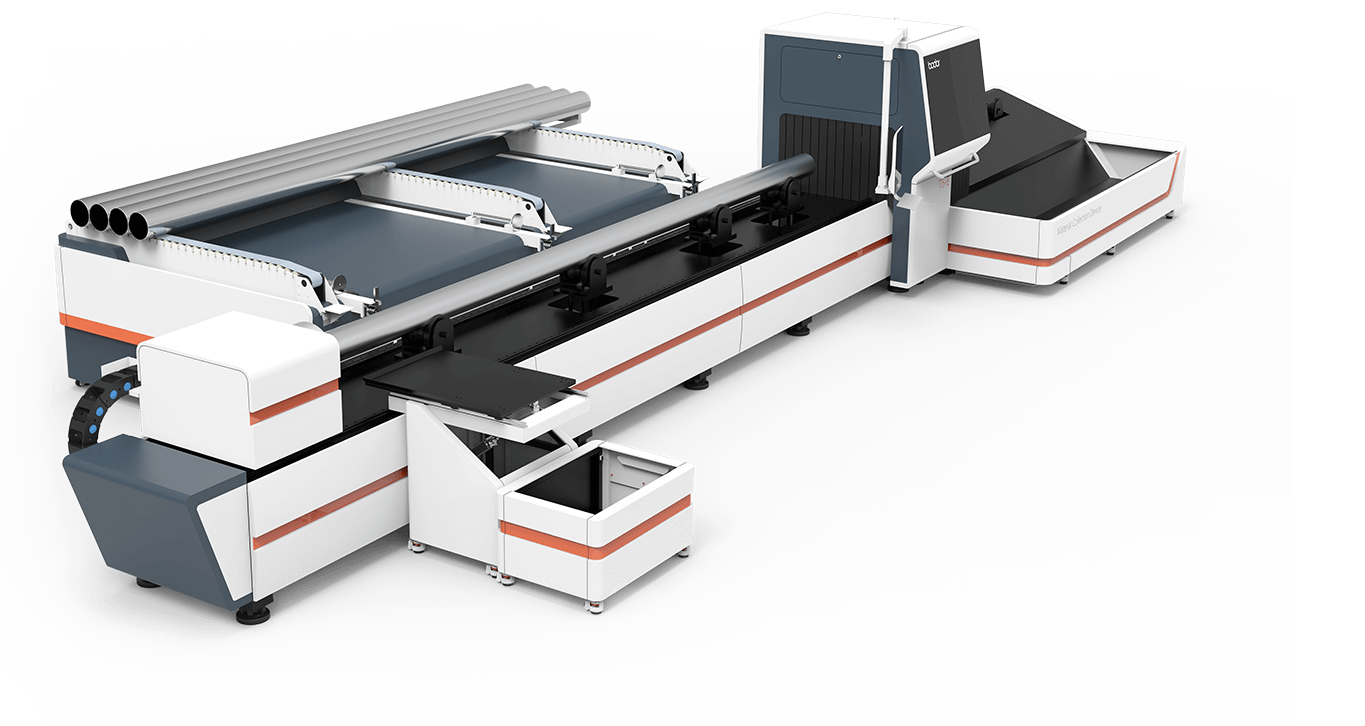 Working area
T-E model is a new line evolved from T model, with max cutting length as 2500mm-9000mm.

Front-rear collector
The T-E model inherits the front and rear material collector design for the convenience of material collection and sorting.

Front-rear electric chuck
The front and rear electric servo motor-driven chuck design, with clamping diameter ranging from 20mm to 200mm, applies extra-long mechanic claw to reduce material waste.

Technical Parameters
Model
T6E
Option
Effective Pipe Cutting Length
2000mm-6000 mm
According to demands
Max. Output Power
1000W / 1500W / 2000W / 3000W / 4000W
Effective Pipe Cutting Diameter
Φ20-Φ200mm
X/Y-axis positioning accuracy
0.05mm
X/Y-axis repositioning accuracy
0.03mm
X-axis max.moving speed
40m/min
Y-axis max.moving speed
500mm/s
Application
Widely used in the processing of advertising board, metal plate structure, Hv/lv electrical ark production, textile machinery parts, kitchen utensils, car, machinery, elevator, electric parts, spring coil slice, subway line spare parts.
Application Materials
Suitable for cutting carbon steel, stainless steel, aluminum, copper and alloy metal materials.
Máte dotaz? Kontaktujte nás!